The Outspan Hospital and Outspan Medical College acknowledge the  existence of the community that we live and operate from. The hospital and college have been engaging with the community through the Community Affairs Department. The department was started in 2001 and has been operating with the mandate of ensuring that the less privileged members of the community also enjoy quality health care services inaccessible to them due to various social factors. In an attempt to fulfill its mandate, the community affairs department sponsors, manages or participates in a wide range of internal and external outreach activities. At the beginning of every year, the community affairs department comes up with a calendar of events; which is a summarized version of all the outreach activities that will be carried out during the year.
Every year, the community affairs department carries out the following major events; an annual diabetes open day in March, a men's health open day in June, a women's health open day in October and a youth and adolescent open day in October; where we offer free screening and medication for the all medical conditions that pertain to that open day. We also hold a children's fun day in August where children are invited to the hospital/ college and engage in fun activities courtesy of the Outspan hospital and Outspan medical college.
All these outreach activities are geared towards fulfilling the objectives shown below;
Reaching those who are disadvantaged in the community and offering them our quality medical services.
Empowering the youth with knowledge and skills necessary to make smart decisions in such areas as career choices, sexual health among others.
Giving the community relevant and up to date information on various health related issues as part of the preventative health care.
Preserving our environment.
The community affairs activities are informed by the belief that the entire community benefits when the people within it are physically, mentally and spiritually healthy. The community affairs activities not only help those who are less privileged in the community access high quality medical services for free; we build partnerships with community members through a wide variety of health and wellness programs.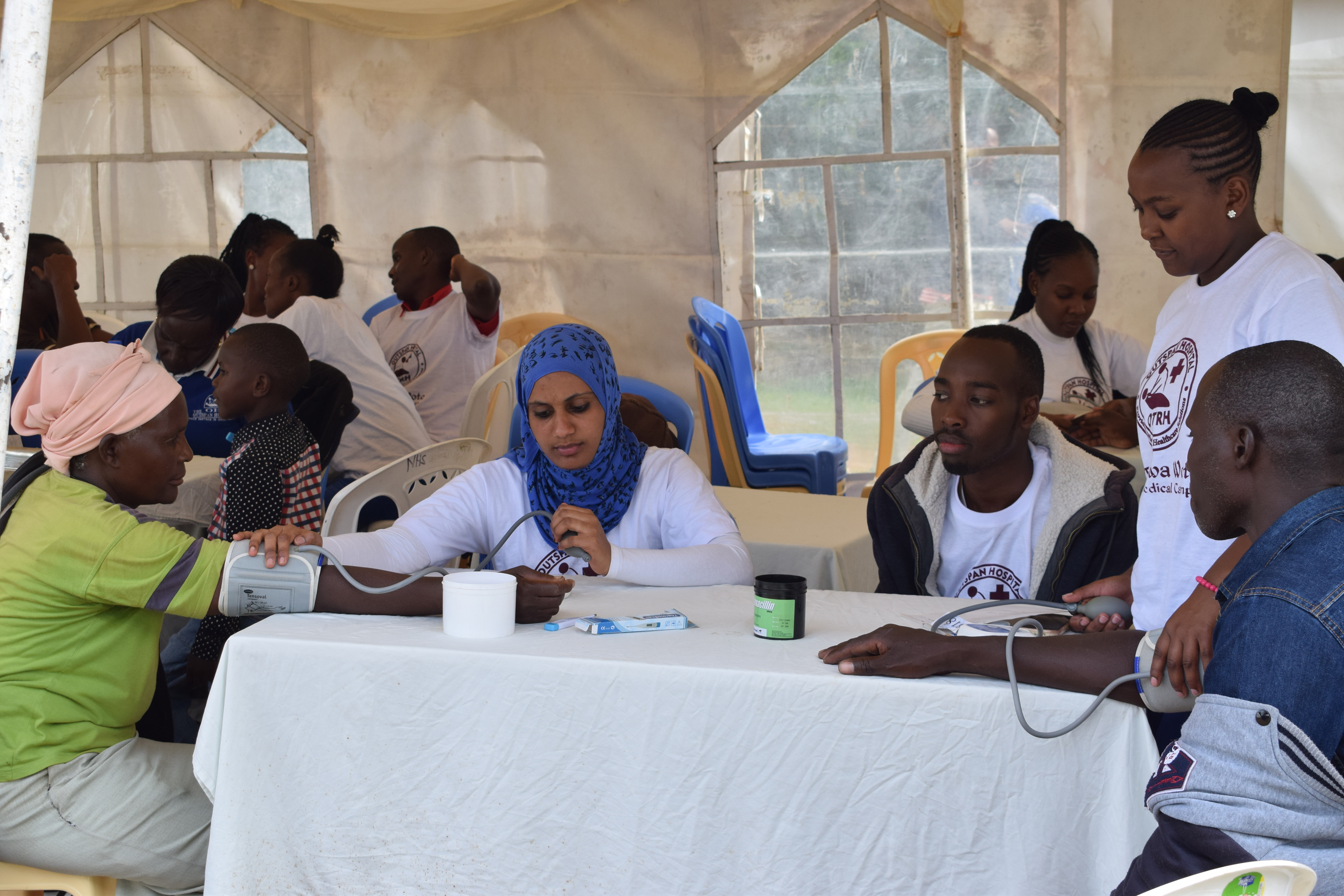 We work with community groups and organizations to bring quality health screenings and educational programs to surrounding neighbourhoods, provide important health education on the prevention and management of various prevalent illnesses such as diabetes, hypertension, Tb and HIV/AIDS.  We believe in helping individuals make positive health and wellness choices.